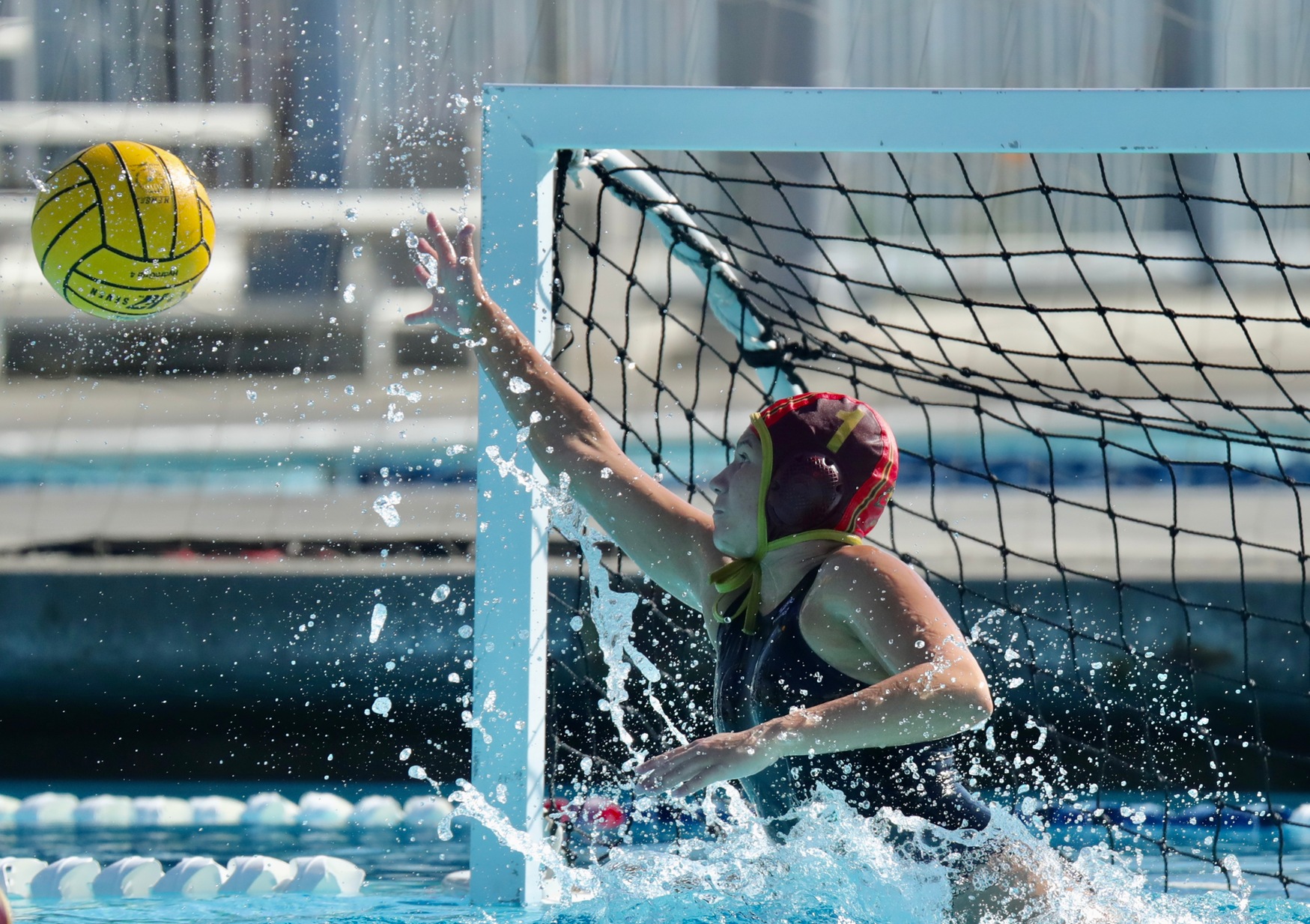 The Pasadena City College women's water polo team performed its highest finish in the South Coast Conference in 12 years in placing fourth at the SCC Tournament Nov. 7-8. The Lancers ended the season 8-18 overall but a solid 5-5 in conference matches.
Not since the 2007 Lancers that took third at the conference tourney (fourth overall) had a PCC team finished higher. PCC used a 6-5 win over East Los Angeles in the opening round to end up in the third place final, losing to Mt. San Antonio, 11-7. The Lancers faced state #1 Long Beach City College in round 2, a 17-5 loss, but a rare time where PCC actually played the conference's top seed with a chance to compete for the conference title. LBCC went on to win the SCC title.
In the third place defeat, goalie Jackie Collier matched the third highest single-game save total in PCC history with 18 stops, a tournament record for a Lancer netminder. For most of the season, Collier shared goalie duties, playing often one half of games with teammate Erin Coad, but Collier played all four quarters of the tourney/season finale. The freshman also made a team-high six steals.
Freshman Chloe O'Connor scored three goals and Fernanda Alvarez added two goals and two assists. The team was effective on the power play with three scores following opponent exclusions.
Alvarez scored four goals, three in the second quarter, in the win over ELAC. PCC led by as much as 6-2 and held on for the 1-goal triumph.
Overall, Alvarez led the Lancers in goals with 61 and assists with 24. O'Connor was next best with 45 goals (23 assists) and a team-high 38 percent shot percentage efficiency. Carolina Lopez had 14 goals and 20 assists. Collier led the squad in saves with 176 and had an outstanding .530 goalie save percentage. Coad led the squad in steals with 40 (added 87 saves) with Collier right behind at 39 takeaways.
"I'm very proud of the '19 team because we basically made a statement that we can be part of the competitive mix again in the South Coast Conference after our disappointing season a year ago," PCC head coach Terry Stoddard said of his team's fourth place finish. "We played Mt. SAC very tough and only lost by a goal prior to the SCC tourney so we were hoping to give the Mounties a battle for third. Jackie had a tremendous performance in the finale and gave us a chance. Our freshmen group was pretty strong in the pool this season so hopefully we can return players and build on some of this success next year."