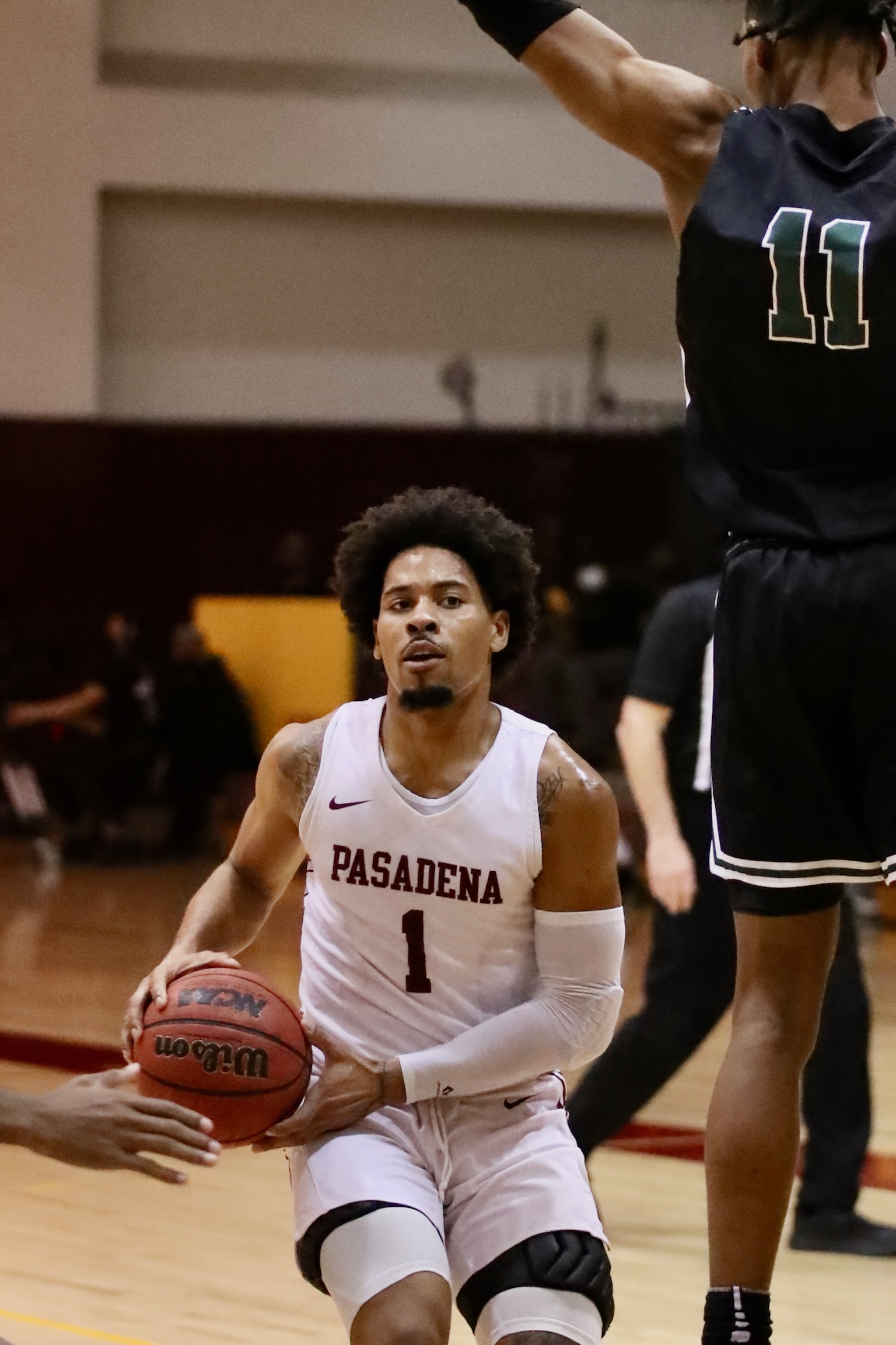 The Netflix cameras came what it was looking for Friday night--a highlight reel of dunks and plenty of baskets spread out among 15 different scorers as the East Los Angeles College men's basketball team, the stars of the popular documentary series Last Chance U, handed host Pasadena City College its worst loss in school history, 115-58.
ELAC built a 40-9 lead, led 56-14 by halftime and while the Lancers picked up their offense in the second half, the end result was historic. PCC dropped to 1-15 this season and 0-2 in South Coast Conference North Division play. ELAC improved to 17-4 and lead the division at 2-0.
Jordan Flowers came off the PCC bench to score a team-high 18 points, making 6-for-10 from 3-point range, and leading the Lancers in rebounds with six. Devan Ford, also playing reserve, added 14 points before fouling out. Jason Miranda played the final four minutes and tallied five points.
East LA was paced by Cory Cofield with 19 points and Dezmond Washington's 13 points. The Huskies shot 57.7 percent from the floor compared to 31.5 by PCC. ELAC badly outrebounded a far smaller Lancers lineup, 53-24. The Huskies totaled 39 inside-range 2-point baskets to just seven of that variety made by Pasadena.
On Monday, Jan. 31, the Lancers will next play at #21-ranked Los Angeles Harbor College. Tip-off is 5 p.m.