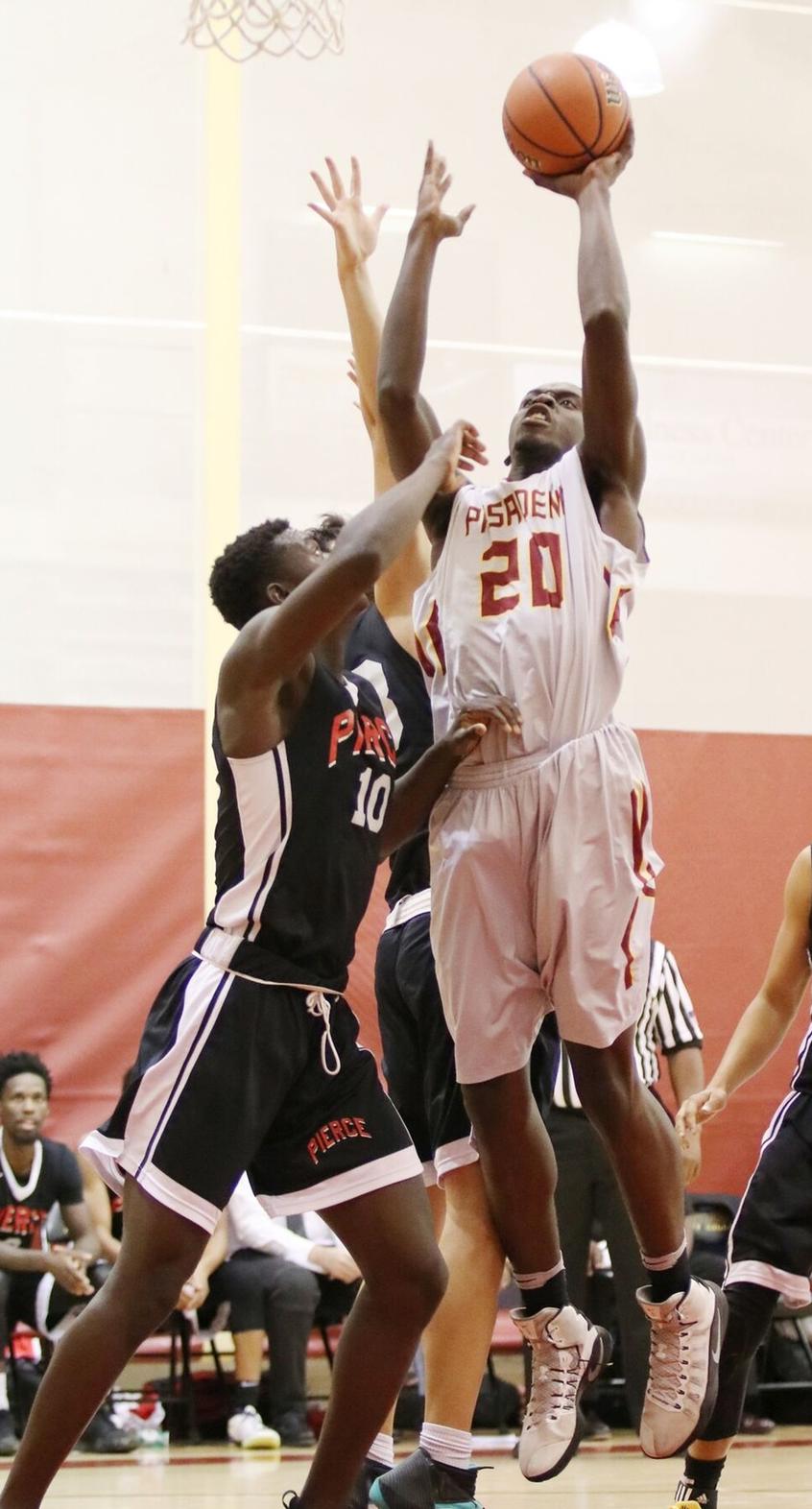 Double the pleasure, double the fun. That was the theme for the Pasadena City College men's basketball team on Wednesday in a 72-53 win at Los Angeles Harbor College. Forwards Chris Blount and Jordan Simpson recorded double-doubles in points and rebounds in helping the Lancers reach double digits in wins at 10. PCC matched its victory total of last season in only 15 games (10-5 record).
Blount scored 15 points and grabbed 11 rebounds while Simpson had 10 points and 13 boards for the Lancers, who controlled the post by outrebounding Harbor, 53-29. Khristion Courseault added a game-high 17 points and seven rebounds. Chris Odionu had 16 points and eight rebounds and Josiah Woods tallied eight points.
PCC's relentless defense and agressive play on the boards allowed it to jump ahead 38-26 by halftime with Courseault scoring 15 of his points. Harbor never threatened as the Lancers won for the fourth time in the last five games.
On Friday, Jan. 11, Pasadena hosts Compton College in a 6 p.m. South Coast Conference crossover game at Hutto-Patterson Gymnasium.